News
Follow the news timeline below for more in-depth stories. To the right you'll find MCIVTA's Twitterfeed (last 6 postings) and below that a set of external resources that might be of interest.
New kids on the block
Posted by: Svenn A. Hanssen
Sunday 24th January 2010
Roberto Mancini has impressed a lot as manager for the blues since he took over from Mark Hughes. 6 wins out of seven is nothing less than sensational for a club that often seemed to lack the ability to put together more than a couple of wins in a row. So the manager has convinced everyone about his abilities, although this is only the honeymoon days. The real test will be if he can bring City to Wembley and can he bring us the silverware?
Mancini has also brought in the youngsters to challenge the established millionares at the club. So far this has been a success. The young belgian defender Dedryck Boyata has taken his chances well and made two good performances in the FA-cup, and came on as a sub in the trashing of Blackburn Rovers, before making the bow againt Man. Utd. in the Carling cup semi final, no doubt his most important game for City so far.
Abidisalam Ibrahim after signing for City back in 2007
The other youngster that was handed his debut in the FA-cup game against Scunthorpe was Norwegian U19 Abdisalam Ibrahim. He managed the whole 90 minutes in a difficult away game. In the past such games have more often than not meant the exit to any cup dream by the blues. But Ibrahim and the rest of the team delivered a solid performance and the young midfielder got a good run-out with the likes of Petrov, Robinho and De Jong beside him.
Many of us have feared that the young players would not get their chances this season, and with Mark Hughes it always looked that way. He would rather play an established player out of position rather than introducing a unsung academy player. Hopefully Mancini will continue his trend of throwing in the young guns, and since they won the Youth cup in 2008 these players deserve a chance to show their worth.
Man. Utd. - CITY 4-3
Posted by: Svenn A. Hanssen
Sunday 20th September 2009
First of all: Any team that comes to Old Trafford and scores 3 goals has done a good job and it doesn't really matter which way the goals are scored. I heard that Fergie claimed the City goals came because of mistakes made by the reds, but I guess Bellamy will be within his rights to claim that he had his share in both of his goals.
Next I'll try to focus on what went well for us today: The formation we started with; 4-5-1 come 4-3-3 was extremely effective in the first half. With Ireland and Barry chasing in midfield and De Jong picking up the leftovers we completely dominated the central midfield. Bellamy and SweeP did ever so well on the wings, and it was satisfying to see Bellamy surging back to help out defensively. This changed to the worse in the second half when we switched to 4-4-2. Mostly because both Bellamy and Tevez became spectators as United put up the pressure and City was unable to put together enough passes to set up chances for the strikers.
But well before that Rooney managed to smack in the first goal of the day after only 90 seconds. Both SweeP and then Richards were playing dummies on the right allowing Evra to cross to Rooney who turned away De Jong and Toure before slotting home from close range. After that City took over completely and managed to level the score after Tevez plucked the ball from Ben Foster before setting up Barry for the equalizer. A gigantic error by the goalkeeper, but he had been warned a few minutes earlier when Tevez blocked his clearance only to see the ball float out of play. Tevez almost gave City the lead seconds before the half time whistle with the best chance of the first half. Toure charged forward, played the ball to Ireland who sat up Tevez, but the ball hit the outside of the post with Foster beaten.
Why did we switch to 4-4-2 in the second half? I guess Hughes estimated that United would come out charging and by positioning Bellamy up front City could play the long ball to him behind the United defence or the short ball to Tevez on the counter-attack. A decent plan, but with one big fault. City's midfield was now overrun and especially on our right we were abysmal. Ireland had helped SweeP in the first half but he had now moved over to the extreme left, and Richards were time and again turned inside out by the everlasting Ryan Giggs. Giggsey of course had 3 assists tonight, all from the left. The first came when Giggs crossed the ball for Fletcher a couple of minutes into the second half. Fletcher beat Barry at the far post and the ball sneaked in behind Given.
Another slow start by City and we did not look anything like the first half. Still we managed to pull back only a couple of minutes later when Bellamy decided to smack the ball into the top corner from just outside the area. An awesome goal from the hard working striker. After Bellamy's equalizer City got pushed back while United produced chance after chance. Only the splendid work by Shay Given kept the goals from leaking in. The Irish international had to produce a couple of outstanding close range blocks from headers by Berbatov as well as a one-on-one with Giggs. United created almost every chance from their left hand side and I wonder why Hughes didn't address this. It would have been much better if City closed down United on our right and forced them to play against Bridge on the left as he had Park under complete control. At the other end of the pitch City had nothing to show for, and the script was completely reversed from the first half.
It had to materialize in one way or the other and with 10 minutes to go Giggs played a free-kick into the path of Fletcher who won the header easily in front of the City-goal. This time the strike left Given with no chance. Interestingly enough both goals by Fletcher came from the area where Lescott is supposed to be our main defender. On this particular goal his feet did not leave the ground. Sorry to say it but in my book Dunne would have intercepted both of Fletchers headers. Just to remind you: Dunnie has started this season with 5 clean sheets in a row (3 with City and now 2 with Villa).
It looked like set and match to United. But they gave the play to City and withdraw to their own half, using loads of time whenever they had a set-piece to take. Then all of a sudden Rio Ferdinand decided to play above his abilities arrogantly trying to chip the ball over our substitute Martin Petrov. Petrov claimed the ball and played it straight to Bellamy. The lethal striker sprinted towards the United goal and ran past everyone and everything. Not even Foster managed to keep up with him. Then from an almost dead angle Bellamy managed to squeeze the ball into the net. 3-3 and 10 seconds to go.
The game should have ended with that. The referee had awarded 4 minutes of extra time to be played, and suddenly United were in a hurry. City cleared ball after ball, and when United got a free kick 5 minutes into extra time everyone thought this was the last chance. The ball was again cleared to the midfield line, but instead of blowing his whistle the referee decided to give United another go. Giggs collected the ball and played a long ball to the unmarked Michael Owen inside the box behind Micah Richards who had drifted into the middle for some reason only he knows. Owen made no mistake and almost 6 minutes after the initial 90 minutes had been played, and 2 minutes after the added extra time was passed, United – and the referee – got what they wanted. A 4-3 derby win.
It was a phenomenal game. Both teams were attacking minded and went for the show and not for safety first. It was the clash of the titans and easily the most entertaining game in the Premiership so far this season. Still I feel that Hughes lost the plot when the formation was changed before the second half. We owned the game completely in the first half and gave it away completely in the second. BUT the important thing is for everyone to forget about this particular game as quickly as possible. It's the next batch of games that will decide if City are a top 4 contender. Judging by this derby game we were so for 45 minutes!
Performances:
Given, 6 – some outstanding saves that kept us in the game. Still he had to pick 4 balls out of the net.
Richards, 3 – Poooor display against old-timer Giggs. At sleep for the opening goal, gave away an easy free-kick before the third, and was completely misplaced for the winner.
Toure, 5 – Confident with the ball but didn't get his troops on alert in time for the early goals.
Lescott, 4 – Should have done better on both goals by Fletcher. Made a few errors that we hoped not to see from his gameplay....
Bridge, 7 – Very good first half, and kept both Park and Valencia quiet in the second.
SweeP, 5 – A few attempts in the first half, but was put under serious pressure in the second.
Ireland, 5 – Not his best form this is. A bit dodgy on the defense. Sat up Tevez and SweeP for decent chances and that was it.
De Jong, 7 – Very good first half, in the second he was overrun. Subbed with Petrov.
Barry, 6 – Some awful passing at the start of the game. Took his goal well. Lost the battle with Fletcher on 1-2. Far from his best game.
Bellamy, 9 – A one man attack and defence as well. Brilliant work-rate, and two fantastic goals!
Tevez, 8 – Ran all day and almost produced a goal to put us in front. Two assist in a decent comeback.
Subs:
Petrov, 6 – Stole the ball and gave it to Bellamy before 3-3, after that it was all hard work and no fun.
I expect to see Zabaleta and Petrov from start in the Carling Cup game on Wednesday. Micah needs to take a good long look at his gameplay, and Ireland looks like he really could do with a break and maybe practice his sliding tackles. Tevez only managed to get fit right before kick-off, and it could be risky to put him in the line of fire against Fulham. SweeP, Bellamy and Petrov could make a quick and fearsome smallsome threesome. Maybe Sylvinho could get his first game as well? Suggested line-up: Given – Onuoha, Toure, Lescott, Sylvinho – Zab, de Jong, Barry – Sweep, Bellamy, Petrov.
CITY -Wolverhampton Wanderers 0-2
Posted by: Phil Banerjee
Monday 24. August 2009
The sun shone brightly on Manchester City's first home game of the season at Eastlands, as City secured a victory that should have been more comfortable than the score line suggests. We went to Eastlands in a celebratory atmosphere in anticipation of the excitement that is to come on the pitch after a thrilling summer of top draw signings. To add extra spice, there was a strong rumour that Joleon Lescott was coming to watch the match between his new club and the club where he started out, but this proved to be unfounded as talks continued between City and Everton. Against this backdrop, Mike Summerbee was announced as City's first official ambassador as Eastlands buzzed with excitement. A huge banner stating 'Manchester thanks you, Sheikh Mansour' that had been conceived and paid for by City fans on the 'Bluemoon' chat forum, was draped on the Kippax stand. Indeed, we have much to thank him for.
Hughes brought in Carlos Tevez for Craig Bellamy who had been impressive at Blackburn, but otherwise the team was unchanged. With City boasting an exciting forward line of Robinho, Adebayor and Tevez, ably supported by the fluid movement of Ireland, Barry and Wright-Phillips in midfield, it was no surprise that City totally dominated the first half. Tevez in particular was full of running, harrying defenders as well as providing even more invention to our attack, and it wasn't long before the Argentinian alchemist made a decisive contribution. Bridge crossed from the left in the 16th minute and a lovely, deft touch forward by Tevez played in Adebayor who drilled in a brilliant goal from a tight angle. It was a goal of the highest class and Adebayor and his team mates celebrated as Eastlands went into raptures.
'Fergie, Fergie' sign him up was the mocking chant from the Singing Section and South Stand, as Tevez continued to buzz around the bamboozled Wolves defence. Wright-Phillips cleverly turned Mancienne down the right and from the resultant cross, Adebayor's effort was saved. Adebayor also turned Mancienne and out sprinted him to turn provider for Robinho but his shot was tame. The Brazilian was giving Wolves full back Stearman a torrid time down the left and the young Wolves full back was booked for a trip on Robinho. From the resultant freekick, Tevez struck the wall and was alert to the rebound and his searing low drive forced Hennessy into a smart save low to his left.
After a bit of brilliant trickery down the left from Robinho, his wonderful strike was heading in for the top left hand corner, just under the angle, but the impressive Hennessy clawed it away.
With Adebayor athletically and skilfully leading the line, Robinho and Tevez full of ideas and a midfield that interchanged places, it was no surprise that City were clearly superior to the visitors who were forced to defend doggedly to prevent City from adding to our lead. Despite this superiority, Shay Given was forced to make a brilliant save when he tipped away Matthew Jarvis' goal bound drive, after the young Wolves winger had tricked his way down the centre past both Toure and Dunne. It was still City who carried the greater threat up to the break and we should have added to our lead after clever footwork down the left by Robinho freed up Bridge, whose pinpoint cross was headed wide by Tevez. At the break it seemed like it was a matter of how many City would score having had 9 shots on target to visitors' 1.
The second half proved to be an anti-climax as City squandered good opportunities and the visitors upped the tempo, bringing on debutant Kevin Doyle who was a livewire in their attack. It is good to have our ex-captain Mick McCarthy back in the Premiership and his young team displayed the gutsy traits of their boss, who was a fine centre half in his day.
Wright-Phillips played in Robinho but he stabbed his effort wide on 56 minutes. Mark Hughes theory that high class players don't need long to gel was illustrated a couple of minutes later in a lovely one-two between Adebayor and Tevez that saw the Togolese striker shoot over from a Tevez cushioned header. Adebayor could have wrapped the game up shortly after when played through by Ireland but his heavy touch took him too wide of Hennessy, and he hit the side netting from the angle. Robinho had the ball in the net after more clever work by Wright-Phillips but he was ruled offside. Ireland uncharacteristically stabbed an effort wide when played in by Robinho's defence splitting ball.
The longer City went without adding to the lead, the more the visitors gained heart and pushed City back. They came closest to levelling when Toure failed to deal with a long ball and Keogh struck the bar.
Despite Wolves growth in confidence, it was City who posed the great threat, largely on the break and we should have been awarded a penalty after Wright- Phillips was clearly impeded in the box. The tiring Tevez left the field to a standing ovation when he was replaced by Bellamy. Then the impressive Adebayor found Robinho down the left and Bellamy and Wright-Phillips were unable to get on the end of the Brazillian's searching cross.
A tired City side were sat deeper and deeper as they made heavy weather of the game, but chances for Wolves were rare despite their growing dominance. Given blocked a Mancienne effort and Stearman blazed over, but Given was not really tested. Hughes replaced Robinho with De Jong to stiffen up the midfield which was evidence of the increasing anxiety. We still had yet another opportunity to ease the tension but Bellamy hesitated before attempting to play in an unmarked Adebayor and the chance was gone. The final whistle shouldn't have been a relief, but it most certainly was.
Were City still suffering from having played in the heat and humidity of Barcelona in midweek? The travelling might not have helped either.
Three points are always welcome, and good sides manage to win when they haven't played that well, but City must be more clinical in front of goal if we are to reach the top six and beyond.
We must, though, not overlook the positives of this performance. Mark Hughes sent out a team that was built to attack with style and panache, yet it at its core there was more than an element of steel. Our defence was largely solid and managed a 2nd clean successive clean sheet in the league. Indeed the whole team defended as a unit, showing great resilience, which is how it should be. With the imminent arrival of Joleon Lescott, this should improve us still further, though we should retain the services of Dunne if we are looking to enhance the squad. The fluidity of the midfield three gives us great flexibility: Barry, Ireland and Wright-Phillips give City a good mix of skill, invention and endeavour. The greatest accolades go to Given for his brilliance in goal on the one occasion that he was needed and man-of-the-match Adebayor who has quickly settled into a goal scoring rhythm at City. The future is most certainly bright.
City formation (4-3-3)
Player Ratings :
Given 8 - One brilliant save and assured handling throughout
Richards 6 - Decent enough but found Jarvis a handful
Toure 6 - Largely solid at the heart of the defence, but one poor clearance nearly cost us
Dunne 6 - Some crucial interceptions but let down by his distribution at times
Bridge 7 - Did his defensive job well
Wright-Phillips 7 - Busy and inventive as ever in midfield
Barry 7 - A crucially strong, assertive presence in the midfield engine room 7
Ireland 7 - Bright and inventive despite a slightly more withdrawn midfield role 7
Tevez 8 - Lovely touch to create the winner, and great work rate 8
Adebayor 8 - His top draw finish won the match. Led the line superbly, creating chances for others, and doing his fair share of defending too (Man of the Match)
Robinho 7 - His magic distracted defenders and opened doors for City
Subs:
Bellamy (for Tevez) 6 - Should have creative a nerve easing 2nd goal. Not his day
De Jong (for Robinho) - Too late to mark n/a
Refwatch:
Lee Mason 5 - Pernickety at times, and missed a nailed on penalty for City
Best Oppo: Matthew Jarvis 7 - Tricky little customer on both flanks
Att: 47,287
This report is dedicated to our brave armed forces, especially the memories of
those who have died in service.
Blackburn Rovers - CITY 0-2
Posted by: Svenn A. Hanssen
Sunday 16. August 2009
Much had been said before the game against Blackburn, and much have been said after it, but as season-openers go this one could not have ended any better for Manchester City. A lot of people claim that City are trying to buy the league. Looking at the line-up this weekend doesn't give that impression at all: 5 Brits and 3 Irish players started for City, and only 3 were making their debut. In reality it was a strengthened, not a transformed City side that ran onto the pitch at Ewood Park: Given; Richards, Toure, Dunne, Bridge; Sweep, Ireland, Barry, Robinho; Adebayor, Bellamy. 8 of the players were brought in by Hughes which means he is beginning to get the side that he wants.
City were really buzzing during the opening minutes, and it was not only the new black and gold away kit that was shining. Adebayor sent away a stunning right foot drive after good footwork from Sweep to put City in front after only 2 minutes. A glorious opening to the season and one that made everybody relax a bit. No need for chasing the game after this, just sit back and take the chances that must present themselves. It was like listening to "Dance Macabre" by Saint-Saëns. Something bad was looming, what could happen next?
Inevitably Blackburn rattled their way back into the game. The City midfield struggled, and Ireland was constantly withdrawing from tackles, running in circles and shaking his head. He looked the least improved article of the lot. Barry, his midfield compadre was the shining example of a true professional. For years we have missed the Bellish running and McNabish tackles that he made, and although he was a bit rusty with the ball at his feet it only means that there are room for improvement. My guess is that Barry will be the most crucial of the signings made this season (by any team).
But Blackburn was not going to lay down peacefully. The dead started to dance as they orchestrated the long fluted balls into our area, and while Kolo Toure looked excellent on ground, he lacked the physical presence in the aerial battles. Luckily for us we had Micah Richards and Richard Dunne. A defensive cornerstone for many years Dunne was back to his winning ways and a rock against the tricks of Roberts and McCarthy.
Between the posts we had another match-winner in Shay Given. A superb save on a header by Roberts and an overall solid performance made him a close contender for MOM only slightly behind Barry. All in all it was the back four and the goalkeeper that made the biggest impression. Bridge was a fast train on the left and Richards showed glimpses of his best, especially in the first half when he saved us on a couple of occasions.
Robinho, Ireland and Sweep disappointed me (in that order). Robinho was a shadow of himself and should really feel Petrov breathing down his neck. He left his side wide open for Blackburn to throw crosses and when he got the ball he did little to scare the opposition. But neither of the trio managed to dominate their area, leaving the laundry out to dry and Barry to do the dirty work. It was not going to be enough and for most of the game Blackburn dominated the midfield. This is something Hughes has to address before the next game (and I don't mean against Barca).
Up front both Ade and Bellamy worked hard both for the team and themselves, although Bellamy too often insisted to be a few centimeters on the wrong side of offside. Ade had a slightly different role than I had anticipated. He took the "Elano" space and left Bellamy chasing balls behind the back four. This made sense with Bellamys speed being utilized better and also whenever City threw the occasional long ball against Ade and he knew Bellamy was lurking behind him already.
City dominated much of the field play with especially Toure and Barry looking comfortable distributing the ball back and forth. Our captain looked less certain when he had to make a pass, but that was hardly breaking news. Blackburn consistently threw the ball into the City box only to find a Richards head, Dunne foot, or Given glove blocking their way. In the other end Robinson did well to push away a curling effort from substitute Carlos Tevez which would have settled the score.
With 4 minutes of extra time added to the finale Stephen Ireland finally woke up. For 90 minutes he had looked nowhere near the Super duper article from last season, and then there was a glimpse of magic as if to say "I told you so". A ball from Sweep brought him one-one-one with Robinson, and when everybody including me thought he had taken it too wide, and Blackburn got a couple of defenders on the line behind their keeper, the Irish maestro cut back into the box, tip-toeing with Robinson before calmly slotting the ball into the bottom corner. It was an awfully arrogant way to end the play and the Rovers skeletons just limped off the field not knowing what had hit them.
Final score 2-0 to City, a respectable away win on paper. But still a lot of work to do if City are going to be successful this season. Truth is we were lucky to get away with such a good result, but from what I saw in the other games, Chelsea and United also struggled but managed to win. So who says we can't have a bit of good fortune. Only 37 more wins to go before we can lift the trophy ;D
Player ratings:
Given 8 – A couple of superb saves and overall a very good performance
Richards 7 – Solid game especially in the first half. Not impressive going forward
Toure 7 – Looks a million on the ground. Excellent distribution. No nonsense defending
Dunne 8 – Fabulous intercepting play, King of the air
Bridge 7 – Steamy forward runs and good defending. Had to cover for Robinho
Sweep 6 – Two assists, lots of backtracking, anonymous for most of the game
Ireland 6 – Magnificent goal, but nowhere to be found for 90 minutes
Barry 9 – Solid display, cracking tackles, and always in the heat of the battle
Robinho 5 – Must have gone off at the wrong Bus stop
Adebayor 7 – Smashing goal, worked hard, not many clear cut chances
Bellamy 6 – Worked hard, still looks a bit off his peak. Too many offsides
Tevez 6 – Should have made one assist, and could have scored one goal

1860 - CITY 1-1
Posted by: Paul Ardern
Thursday 15 July 2009
The game took place 40 miles down the road from us so I took my 9-year old son Carl for the experience. The ground at Rottach is a modern sports field and we parked behind a sawmill (honest). We were met by 5 riot policemen who pointed to a table where I had to buy a ticket (Carl was free) and then we were standing by the side of the running track very close to the pitch.
The ground sits in an impressive setting surrounded on 3 sides by forested mountains with a pretty lake nearby. The sun came out as we took our places and when I saw Craig Bellamy in casual gear strut on to the pitch I guessed correctly that it would not be a hectic game (he did not play). The first 30 minutes strolled by before Zab legged up a 60´s player and Ludwig sent a screamer into the top corner with Taylor well beaten. I felt sorry for Stevie Ireland who had worked hard until then, but a few others were well off the pace. Petrov tried a similar shot from right under my nose but it was well over.
The half-time beer rejuvenated me and I assume City were on the same brew since they re-started at a higher tempo and with fresh blood, most of whom I admit I failed to recognise. Soon Bojinov tore into a Weiss pass and thundered it into the 1860 net and about a dozen fans cheered. There was no trouble and it was a truly friendly atmosphere. The rest of the game yo-yo´d and both sides could have scored but in the end 1-1 was a fair result.
We stood outside the clubhouse after the game and I was made aware of the loyalty of City fans when 2 old supporters greeted me and asked had I travelled from Manchester for the game as they had. My weak reply of "No it took us 35 minutes by car as we live not far away" was greeted with a stare and then a laugh, and it was pointless trying to convince them.
I spoke to young Clayton McDonald as he boarded the bus (nice lad) and my son had his photo taken with Weiss. I risk saying that some of the academy boys still have a way to go to look the part, but there is hope. Not the best of games but a great experience. Unfortunately my son still leans towards Bayern and I´ve never argued, but I have a feeling that this year will be memorable.
After 50 years supporting City I think my turn has come. All the best to you all and stay blue.
Carlos Tevez press conference
Posted by: Svenn A. Hanssen
Thursday 15 July 2009
The worst kept secret in English football was finally made public knowledge on Monday 13th of July when Carlos Tevez surfed through his medical at the City of Manchester Stadium and signed for Manchester City on a 5 year deal. On the press conference he expresses his joy with signing up for this new chapter of his career, and thanked everyone at his former club for all the fish.
True Blue
Posted by: Brian Longworth
Thursday 2 July 2009
Frank Swift was my hero, never seen a keeper like him since. Ok, there has been some great keepers over time but Swifty had that bit of magic about him. I remember one game, against Spurs, Willie Hall came charging through City defense, he was about 15/20 yds out of the box, Swifty just stood still on the 6 yard line, hands loose as if not a care in the world, Hall kept coming, looked up at Swifty ,shot, Swifty just casually knocked it down with hardly a movement. Hall looked flabbergasted, Swifty just smiled and patted him on his head, threw it out , one handed to Maurice Dunkerly on the half way line. Classic moment. Swifty could also throw a ball, the big heavy one, further than most could kick it. He smiled a lot, although I missed the game when Bradford P A put 8 past us at maine rd, I would have liked to have seen his face then. Swift, Sproston, Barkas, three huge characters. Both full backs had fearce dead ball kicking power. Bert Sproston probably shaded it.
My first City game, aka 1944/5, City v Everton, we lost to Everton 2-0. They had some great players. Next match was Grimsby Town. I cannot remember the score but think it was a draw. They also had a good keeper George Tweedy i think but may have been Moulson. I only saw Peter Doherty once but we had a great left winger then called Pearson from Newcastle. Of course, lots of loan players then due to the war. Lots of memories but Big Frank was my all time favorite and still is. He always had time for fans, signing autographs, having a quick chat. I also remember a Boxing day match against Plymouth Argyle, we were cruising 3-1 at half time, we won 4-3.. just. One of their goals was brilliant and Swifty actually gave the player a handshake... can you see that happening to day? The best days of football are behind us I think but despite all the hype and TV of today I have still to witness the atmosphere of mixed supporters in a packed ground, everyone shouting and rattling away (rattling would probably be banned now under health and safety rules!!!). Very little police on duty, crowds knew how to behave then. Just imagine the costs saving if everybody behaved themselves, not much to ask is it?
Brian Blue
Whitley's World
Posted by: Alex Rowen
Sunday 28 June 2009
In a revealing interview, former City midfielder Jeff Whitley who spent ten years with the blues has told of his career of success, tribulation and joy and how playing for City was the best time of his life: "I did enjoy my time at Sunderland but I've been through so much at City. I'd seen a lot of stuff happening, a lot of players coming and going, not to mention managers. To go from being a ball boy and just hoping and praying that one day I might bless that grass, to going and playing on that grass and in that stadium (Maine Road) was a dream come true. Joe (Royle) and Willie Donachie were brilliant. Joe had put a bid in for me during his time as Everton manager and he came over to me at City and asked why I hadn't moved to Everton. I simply explained that it had been a childhood dream of mine to play for Manchester City, not for Everton."
Jeff Whitley in City's classic 2nd kit
"Joe put up with so much rubbish from me, but he stuck by me throughout my personal problems because he knew that when I was well I would give my all to the game. Neil McNab and Donachie were both so great to me too. Neil drilled it into me that if you don't work hard, you won't play. It was as simple as that. All my team-mates were great friends to me. The City team that was promoted from Division Two had such a rapport; Michael Brown, Edgy (Richard Edghill), Lee Crooks, Chris Greenacre, Kevin Horlock, Shaun Goater, Nicky Weaver, Gerard Wiekens. It was incredible in the dressing room.
Danny Tiatto, Mark Kennedy and Steve Howey, we hung around a lot. I still speak to Steve now. Paul Dickov was such a great man. He helped me out a lot. There was a lot of players that had a good impact on me and a lot that I respected."
Whitley's City career ended when then City manager Kevin Keegan thought that he was becoming a disruptive influence on the squad but Whitley understands now where he went wrong and claims that leaving City was the hardest thing he's ever had to do: "That was due to my own doing. A lot of people at the time told me to calm down with my drinking but obviously I didn't have a clue and I couldn't stop. That was one of the reasons why Keegan got rid of me. He thought that I was a big influence on the players in getting them to drink. My argument was that they were grown men; if I was going for a drink then it's up to them whether they come with me. So he got rid of me. I remember that I was in tears in the car just thinking 'I could have stopped that from happening. I know I messed up there'. But I couldn't stop. I was devastated knowing that I would never play for the club again. Later on in life I know the problem now. I was completely and utterly gutted. I really wish I would have had a few more seasons at City. I loved the place."
Despite the hard times, Whitley now understands where he is in his life and knows exactly how he wants to spend the rest of his life: "It's knowing who your true friends are and knowing that people who are helping you aren't doing it to get something, they are doing it from their heart. I don't want to take it for granted. I cherish my life today. I want to be able to lie on my death- bed and think that I tried to be the best person, the best dad, the best boyfriend, the best at my work. I want to treat people with utter respect and to be able to die in peace knowing that."
Read the full interview at FootballFanCast.
What Etihad really means
Posted by: Svenn A. Hanssen
Thursday 11 June 2009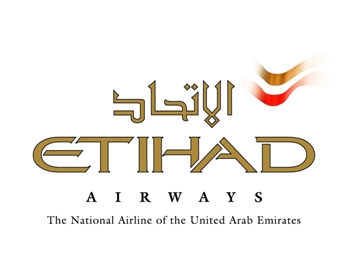 Etihad logo
Etihad Airways signed a three-year deal to be the official shirt sponsor and partner of Manchester City FC. The Etihad Airways brand logo will appear on our shirts from the summer 2009. The airline was launched in 2003 and now flies to 54 cities around the world. It started daily flights to Manchester in 2006 and last year it carried six million passengers on its international network.
Some tounges have jokingly translated the word Etihad to United, meaning that City would wear the name of townsmate Manchester United on their shirts the forthcoming seasons. However this translation is not quite precise as United in "United Arab Emirates" is "Al-Muttahidah". Etihad usually translate to "union" or "Federation" (as in Union of Arab Football Associations).
Another question would be if the meaning of the word really matters. Would Manchester United decide to turn down a lucrative deal with ie. "Citybank" just because of the name? I guess not......
Kaka leaves Milan for Madrid in £56m move. Tevez and Lescott tempted by City
Posted by: Svenn A. Hanssen
Tuesday 9 June 2009
When Manchester City slapped a £100m offer on the table for Kaka in January they were taken for a fantasy ride that shamed the supporters and ridiculed the management. A lot of spectators (like Platini) made harsh comments about the proposed deal and Kaka was kissing the Milan badge and pledging to stay - because he didn't want the money. 5 months later it seems that Milan have to settle for nearly half the price, as Real Madrid is about to secure the signing of the mercurial midfielder for "just" over £50m, a dramatic £40 price cut since January. City is no longer in the run for the player and that is all well, considering that the player definitely didn't want to play for the Blues from Manchester. Hopefully we will have the opportunity to knock him and Real back on their feet when the clubs meet in the Champions League in the nearby future...
On the other hand City are working feverishly behind the scenes to secure the signings of a new forward and a new centre back. Judging from the speed and timing of the Barry deal it looks as if the management have learned a few things from the January transfer window. If the players, their agents or their current clubs are openly touting that they have an offer from City on the table, it now seems more likely that they don't have one. This is all good. We are all better done without the speculation and inflation of the price as soon as the mega rich club from Manchester (must not be mistaken with the broke back rag army across town) declares an interest in a player.
Carlos Tevez is hesitating to sign for United which means that he has a few other offers to consider. United is almost in the same mess as Liverpool and must be sweating over Tevez as I suspect they have stretched their budgets to the limit. Tevez is not accepting playing second fiddle at Trafford, and if he can be better off at City, playing regular football in a good team, earning more money I suspect he will take the offer. Tevez has always looked like a hard working professional who can sometimes provide the magical finish. Especially with West Ham he proved that he can lead the line on his own. He needs support however, and Hughes is reportedly looking at Santa Cruz as a strike partner. Introducing Tevez will of course mean that the likes of Bojinov, Bellamy, Evans and Caicedo will get less playing time, which again will not trouble the fans to much I suspect....
Another position that is reportedly being strengthened is the central defence. The back-four did not look comfortable throughout the last campaign and this season Hughes will try to cut the deadwood and buy from the top. Joleon Lescott from Everton would be a very good signing. I don't buy the rumours that they will get Micah as a make-weight. He should be even more expensive than Lescott. Jô on the other hand I can see go the other way. He enjoyed his spell at Goodison Park, and he will be welcomed back. Everton is not capable of buying Jô up front, but it could sugar up the Lescott deal considerably for the fans and the management at Everton.
Getting back to the Barry deal I have to admit I was surprised to see him come in so swift and elegant. A good transaction and an excellent signing. This is a player that will become our new midfield general and he will provide lots of goals in addition to his box-to-box efforts. This is the type of signings we need to be making to break into the top 4 next season.
Class of 1999
Posted by: Alex Rowen
Friday 5 June 2009
Ten years on from that wonderful day at Wembley, the class of '99 have been honoured by the club's new regime and proclaimed as "the reason why all this is in motion". At last month's final game of the season against Bolton, Paul Dickov, Andy Morrison, Gerard Wiekens, Gareth Taylor and Tony Vaughan all walked out onto CoMS and received a standing ovation from 45,000 City fans who truly appreciated everything the Class of '99 had done for the blue shirt. Though Manchester City Football Club is a very different prospect to the one of ten years ago, had Joe Royle's men not fought back on that day against Gillingham, who's to say where the club would be now?
Late substitute that day, Gareth Taylor told of his fond memories: "I never played in a match like that again. Joe sent me on with three minutes to go and they were 1-0 up. It was my third time at Wembley, with two losing ones behind me, then Gillingham scored again - I was like, 'Oh my God'. But I had a hand in both our goals from two long diagonal balls, flicking one on to Kev and the other for Paul's goal. I can remember fans coming back into the stadium when it went 2-1. When it went to extra time, I knew that we had them. They were just so flat. It was understandable - you're 2-0 up with a minute to go ... I knew that we'd won. I went to a few of the lads before extra time and said 'this is ours'. And when it went to penalties, you just had that feeling that it was our day. It's good to see a few familiar faces and stroll down memory lane. I played for Wales and in four Wembley play-off finals but that game was special."
Paul Dickov, goal scoring hero, said: "I've seen that clip of me sliding on my knees a good few times and it still makes the hairs on the back of my neck stand up. But when their second goal went in, I was on my knees at the half way line. We got ourselves out of jail that day. We all felt that in extra time, and that for once it was going to be City's day, because we do very well at cocking it up a little bit! But after being 2-0 up and then pulled back to 2-2, you could see in the Gillingham players' faces that they were devastated. It was one of the great days - scoring at Wembley, an incredible late win, promotion. I always said I didn't think I'd ever feel those emotions again, that I'd never be able to match that feeling, and ten years on that hasn't changed. I still live in the area and go to most games - I've a girl and two boys, all City fans - and whenever I meet a City fan it's still the first thing they ask me about. I'll never forget it, nor will anybody else."
Tony Vaughan spoke of how he wonders where the club would be today without that win: "People still recognise me. I was talking to someone the other day and he said, 'where would we be now if we'd not won that day?' The lads went up again the next year. You just think it could all have been a lot different. But we had that never-say-die attitude even at 2-0. I don't watch much football now. I walked in for the Bolton game and people were asking for autographs for the first time in ages. It was a nice feeling."
Proud Skipper Andy Morrison wrapped up the feel good feeling: "I've still got clear memories. It was a fantastic day that couldn't have been scripted better. Our team spirit was great. There were a lot of characters - you needed to be in that league, the places you went. I do think that day had a lot of bearing on where the club is now, and we still smile about that. If we hadn't won at Wembley, there was no Plan B. We had to win that day, simple as that."
Gareth Barry signs 5 year deal with City - Elano to go?
Posted by: Alex Rowen
Friday 5 June 2009
Gareth Barry: The quickest transfer in the club's history was completed on Tuesday as Manchester City Football Club signed one of the Premier League's best midfielders and Mark Hughes proved that he was a man of his word.
Aston Villa skipper Gareth Barry signed a five year contract with the blues and as reported in last week's MCIVTA News Summary, the fee that prized the England midfielder from Villa was a rather respectable £12m. Last summer, Barry was involved in one of the longest potential transfer sagas as Liverpool and Villa played tug-of-war over the appropriate fee but twelve months later, Cook and co. have snapped the 28-year-old up in one working day.
Barry explained that the reason for his move was ambition and fear of 'going stale' in his comfort zone at Villa: "I'm delighted to be joining City. It didn't take much persuasion from Mark Hughes; they are heading in the direction I want to go. There is great potential here, and I'm sure there will be a few more additions to the squad this summer."
Mark Hughes explained the reason behind the transfer that could signal a move for Elano to Jose Mourinho's Inter Milan: "Gareth is widely acknowledged as one of the top midfielders in the Premier League, and that is a recommendation in itself. When players of his quality become available then you have to be in the market for them, so we are absolutely delighted that we have been able to conclude this deal. The experience required to compete with the best in the Premier League is vital, and with Gareth we get the experience of someone who has played week-in, week-out in the hardest league in the world. He plays at a level that has an impact on the game, and we are thrilled that he is joining us. I have spoken to him briefly, and I will do at greater length soon. It's clear to everybody that being at City is going to be exciting in the future, and Gareth sees that."

Stevie narrowly misses out on YPOTY
Posted by: Alex Rowen
Thursday 30 April 2009
After a season that has brought him fourteen goals and praise from all corners of the sport, Stevie Ireland has missed out on PFA Young Player of the Year at the final hurdle. The award, that is voted for by fellow players, was handed to Ashley Young, who it must be said has played an integral role in Villa's assault on Arsenal's fourth spot. Ireland, who has been labeled 'Superman' by the City faithful following his famous celebration last season, has led from the front this season and created a partnership with Robinho that, when both play at the top of their game, equals that of Gerrard and Torres or Lampard and Drogba. Though Ireland missed out on the PFA award, he is hotly tipped to take the club's player of the season award for this campaign and his manager was left a little dumbstruck at the fact Ireland walked away empty handed: "Possibly we are a bit biased, but if the vote had been taken either just before or just after last weekend, then he would have walked it. It is disappointing for Stephen because I think he merits the award, but I was really impressed with his response. Once he got wind that he was not going to get the award his attitude was, 'I'll have to win it next year. That is exactly what you want from your player - and he has a real drive and a mentality that will enable him to do that, which is a great credit to him."
Despite not winning the prestigious award, club Skipper Richard Dunne has commended his fellow Irishman and believes that January's prospective signing Kaka would have struggled to oust the midfielder from his slot in the eleven:"He's probably priceless. We've got the money and could probably afford to buy any player in the world, but you can't put a price on Stephen for what he's done this season. He's been outstanding all season and I don't think anybody can touch him really in the whole League. For his age, he's probably the best midfielder in the country at the moment. I just wish he played for Ireland, but he's playing so well for the club and enjoying himself, just leave him. He's always had the talent. I don't think he was on his way in the summer, but he wasn't playing in the first game of the season - since then he's been man of the match in every game he's played! That shows his determination and how much he wants to be part of this club moving forward. And he's a great example to the kids. People say the young lads won't get a look in because of the money, but he shows you can be a star here if you work hard and have the ability."
Elano: I want to stay with City
Posted by: Alex Rowen
Thursday 30 April 2009
Elano told the press this week that despite a season of uncertainty and inconsistency, he is keen to be a part of the blue revolution for many years to come and would be very keen to sign a new deal this summer if the opportunity arose: "I would love to renew my contract at City and remain here for a long time. I love England and I enjoy living in Manchester. I'm very happy here. I'd love to commit myself to City for many years. The fans make me feel very happy and I hope I can do the same for them. This is the end of my second season with City and if it were up to me I would be sat around a table discussing a contract extension right now."
In response, his manager has told him that with two years remaining on his contract, he is not priority number one, for the time being at least and that he must continue his good form in order to persuade him otherwise: "Elano has two more years left to run on his contract, so it isn't really a priority at the moment. There are a number of other players with less time on their contract, so they are the ones we will have to look at. Elano is not one of those players that we feel we need to look at and renegotiate terms with. But I have certainly been pleased with him of late and the positive impact that he has had on the team. He has been working really hard for the team and his performance levels have been good. He is having an impact and I am pleased about that. He is enjoying his football and playing in a good team at the moment. His games recently have highlighted the ability we all know he has."

{optional placeholder text}
More City News:
| | |
| --- | --- |
| | A set of RSS-feeds from various sources. Lots of spam and hoaxes, but sometimes entertaining. |
| | |
| --- | --- |
| | Official news about the club from the source. Extremely conservative but reliable. |
| | |
| --- | --- |
| | All the statistics about every Manchester City player that has ever played for the club. |
| | |
| --- | --- |
| | Good blog-site about City. Well edited with interesting background information and stories. |